Our team and ambassadors have chosen their
favourite Peacci products to share with you.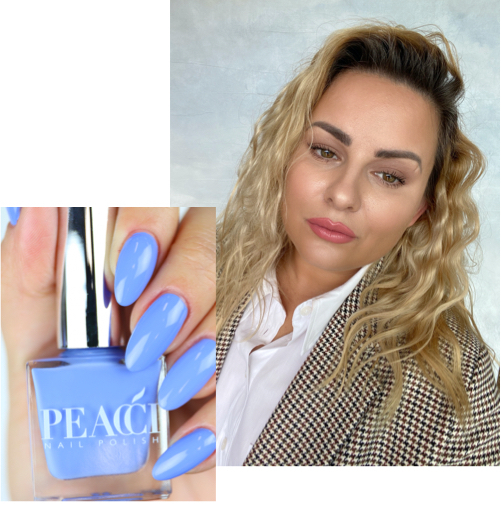 FOR A GEL LIKE FINISH
"I really loved creating this top coat for you to use at home. It matches the professional gel top coats you would get at a salon. Its innovative gloss lasting formula will extend your beautiful manicure for up to 7 days. It's as simple as one lustrous coat, which you can air dry or cure in the sunshine. Go on, make everyone Gel'ous."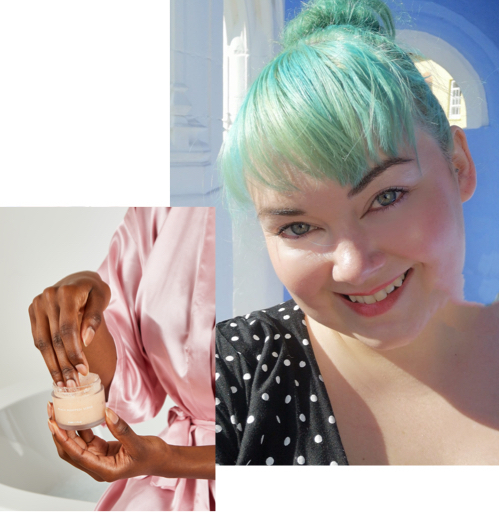 KEEP THE COMPLIMENTS COMING!
"I am absolutely obsessed with holographic nails and I've never seen a nail polish like Omnia before. It glistens in the sunshine and takes sparkle to another dimension. The holographic colours (Valentina too) also look super glam for going out to parties and events - keep the compliments coming. ;)
I was lucky enough to test Peacci S.K.I.N Scrub during product development and fell in love instantly, it's still my fave part of the S.K.I.N range. It smells fab and gently exfoliates whilst also moisturising skin with avocado, peach & castor oil  - it's a dream."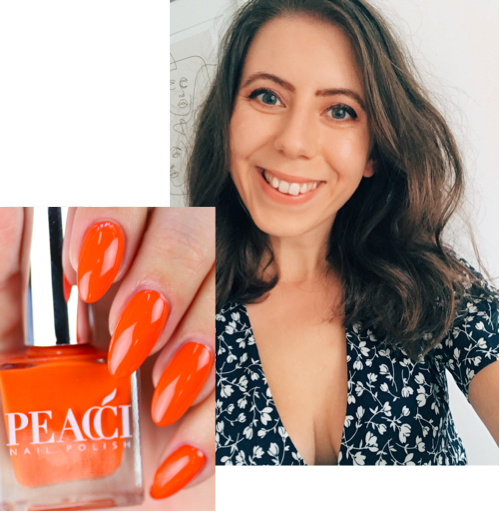 A GAME-CHANGER FOR MY NAILS
"2-in-1 Base has been a game-changer for my nails. My nails used to be delicate but now they're stronger than ever before, plus it helps keep my polish lasting longer. I'm currently loving our shade Pumpkin, it's a gorgeous colour that transitions well all year round but looks very chic during the autumn months"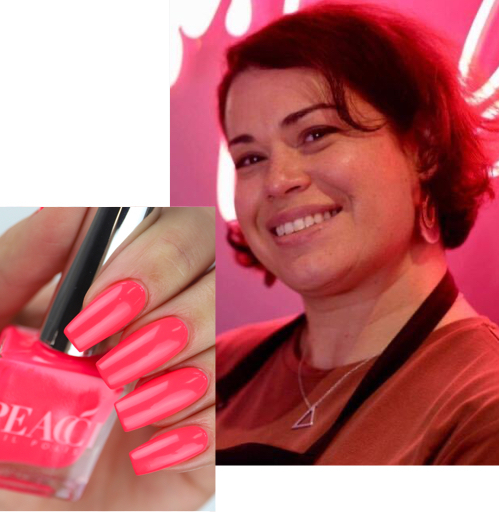 I'M ADDICTED!
"I love the Peacci shade, Madonna because it brightens any outfit and adds a touch of fun no matter the weather! The Peacci SKIN mani-pedi mask transforms my hands and makes my dry skin smooth and supple. Absolutely ideal for sensitive skin like mine. Plus, I'm addicted to the vanilla scent!"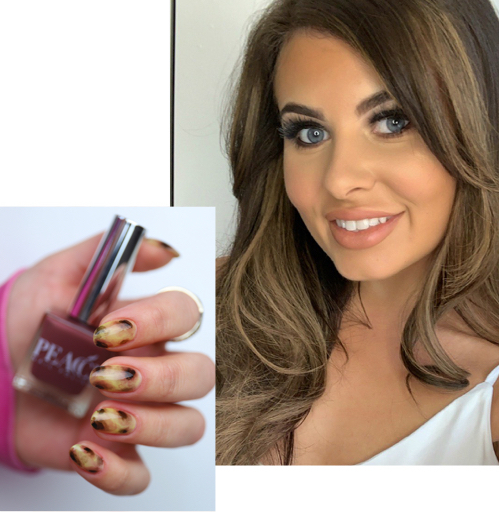 SUCH A VIBE!
"I adore all of our peacci shades but my favourite shade has to be "African sunset". Africa is my favourite place to visit. This shade is truly unique and really is a true reflection of an actual African sunset. Peacci tortie Kit - this kit is such a vibe! Who doesn't love a bit of animal print?! I love that fact I'm able to create amazing nails at home using just polish. There's really no excuse for boring nails now we have the peacci tortie kit! I love wearing tortie and African sunset together."